One-On-One Coaching Sessions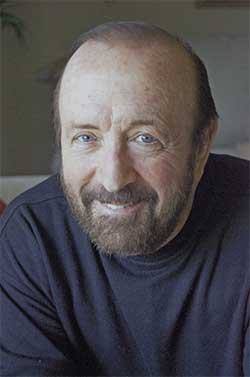 Terry McGovern is a sought after performance coach. With forty years in broadcasting, movies, stage and animation, Terry has a wealth of knowledge on any number of performance platforms. Meeting with him in a one-on-one environment might be your preference.
Got a monolog you plan to audition? There are many kinds of auditions—whether for a large general audition or one for a small group; one for a commercial producer or one for a theatrical agent. They each have distinctive differences. Let Terry sharpen it up for you, so you'll make the impression you desire.
Maybe you're looking for someone to help stage your one man/woman show. Terry knows where-of he speaks, having brought a number of single performance aspirations to life, including his own.
In addition to his work with actors, Terry coaches business people, professionals and folks who just want to feel comfortable in front of a crowd…or a camera.
Terry has done media consultations with large corporations like Google, Auto Desk and Pacific Gas and Electric. And he's a popular and frequent guest speaker on "How Not To Lose It While Speaking in Public."
To consult with Terry, write him at terry@marinactors.com or call 415-453-8858. (Out of the area, call 866-292-3637.) Directions to studio available upon request.
Once rates are arranged, your investment can be made thru PayPal here on this page, or you can pay by cash or check at the session.