MAW's Scene/Monolog Class
Thursday nights, 6:30-9:30
West End Studio Theater, San Rafael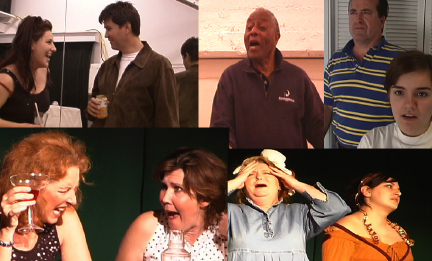 No matter what area of acting interests you, the core of our workshop is the scene/monolog class. This is where you learn and hone the basics of character development, script analysis and the importance of behavior and intention. Whether you're into doing voice-overs, or acting in film, acting on the stage is a first and foremost requirement in your development.
Terry McGovern, veteran actor and former student of Stella Adler and Milton Katselas, is the instructor. Audits are welcome by appointment. There are no semesters, no blocked schedules. This class is continuous, on-going and reasonably priced at $130 a month. Once you join, you begin the class with a monolog.
Enroll now: register@marinactors.com
West End Playhouse. 1554 Fourth Street, San Rafael 6:30pm to 9:30pm